.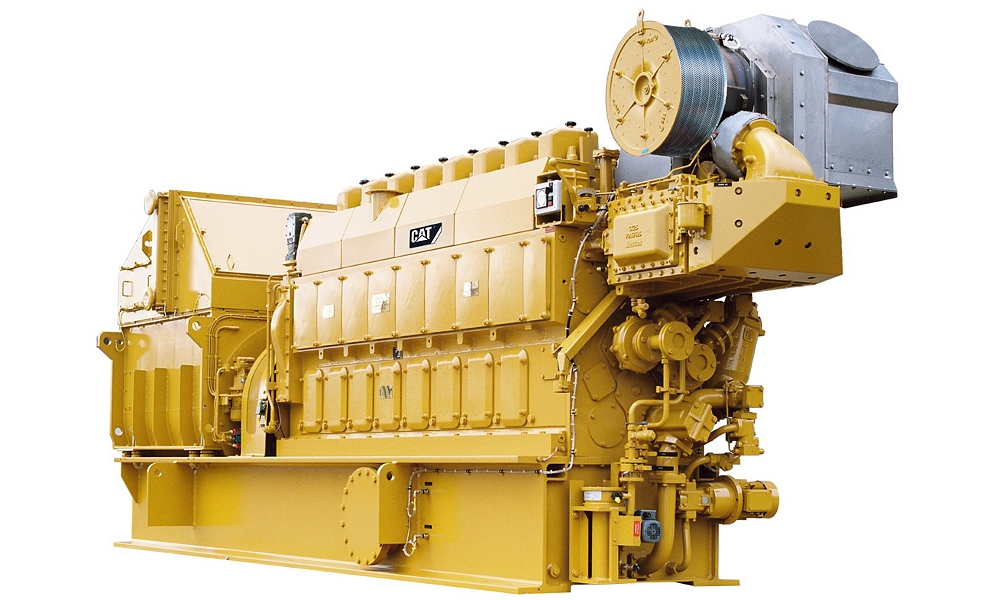 🔍
Description
Technical Specifications
Benefits and Features
Equipment
Caterpillar electric power stands for reliable energy supply. Especially during the energy system transformation, Cat generator sets close the energy gap caused by renewable energy source such as wind and photo voltaic. Short ramp up time, low operating costs and rapid maintenance times ensures a high availability according to the need of our customers. Combined heat /cool and power solutions allow our customers to maximize the efficiency and earnings paired with low emissions. Wherever power is needed around the globe, Caterpillar is able to support you with the best products and services to maximize your profit.
Generator Set Specifications
Minimum Rating
985 kWe
Maximum Rating
1650 kWe
Emissions/Fuel Strategy
(WB) Stage 1 and 2
Voltage
3000 to 13800 Volts
Frequency At Speed
50 Hz @ 1000 / 60 Hz @ 900
Duty Cycle
Prime, Continuous
Ready To Accept Loads (Preheated/Vented)
40 s
Normal Ramp Up To 100% Load
75 s
Emergency Ramp Up 10% To 100% Load
25 s
Genset Efficiency Up To
43.10%
Engine Specifications
Engine Model
CM20C, 4-stroke-engine
Bore
7.87 in
Stroke
11.81 in
Aspiration
Turbocharged-aftercooled
Engine Rating Range
1020 - 1710 kW
Configuration
6,8,9 cylinder
Fuel Type
Diesel oil / heavy fuel oil (HFO) / crude oil
Swept Volume
575 in³
Mean Effective Pressure Up To
351 psi
Specific Fuel Oil Consumption (WB I) Up To
0.417 Ib/kWh
Specific Fuel Oil Consumption (WB II) Up To
0.417 Ib/kWh
Specific Lube Oil Consumption
0.001 Ib/kWh
Generator Set Dimensions
Length - Minimum
239 in
Length - Maximum
281 in
Width - Minimum
66 in
Width - Maximum
71 in
Height - Minimum
112 in
Height - Maximum
119 in
Dry Weight - Genset (minimum)
41447 lb
Dry Weight - Genset (maximum)
66139 lb
Reliable Operation
Intensive cooling of key components including exhaust valve seats, injector cooling integrated into lube oil system
Reliable, proven and high efficient single turbo charging system
Classification society standards ensure high safety and quality
Intelligent simplicity ensures a robust engine platform
Optimized service schedules enable high availability and long durability
Control & Monitoring
Ultrafast start time and load acceptance
No engine start limitations
Continuous power (base and peak load), prime power, stand-by
Part load with high efficiency
Monitoring for unattended operation
Asset intelligence system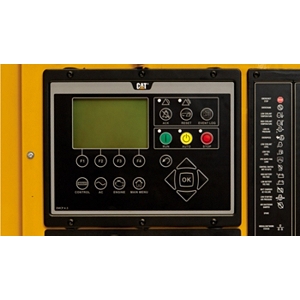 Ease Of Installation
Reduced complexity of standard modular design allows an easy installation
Low space requirements between the gensets
Genset is ready for installation
Generator set designed for direct elastic mounting
Ease Of Operation
Low fuel and oil consumption
Low maintenance requirements
Operator and maintenance training courses available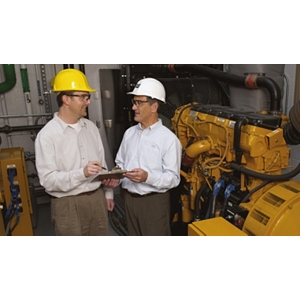 Intelligent Simplicity
High reliability, modular design and integral construction reduce the number of components by 40% over conventional designs e.g.:
- Dry engine block with integrated ducts for lubricating oil and charge air and underslung crankshaft
- Compact cylinder head design
Smart maintenance solutions:
- Easily removable cylinder heads, quick removable fluid connections
- Split connecting rods to allow fast and easy piston removal without disturbing the big end bearing
- Segmental camshaft design
- Simplified parts spectrum by using single-pipe exhaust gas
- Engine block free from cooling water
State-of-art material ensures long life time
Ease Of Maintenance
Smart maintenance solutions allow an easy component accessibility
Large inspection openings afford an easy serviceability to core engine internals
Core engine components designed for reconditioning and reuse
Short maintenance times enable high availability
No engine removal necessary for maintenance and overhauls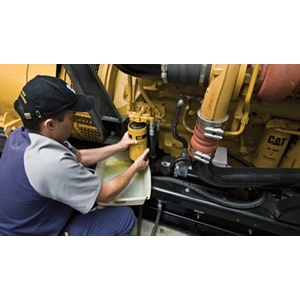 Fuel
Liquid: Light fuel oil (LFO), crude oil and heavy fuel oil (HFO) with fuel quality up to 700 cSt/50°C according to CIMAC H55/K55
Dual:
- Light fuel oil (LFO), crude oil and heavy fuel oil (HFO) with fuel quality up to 700 cSt/50°C according to CIMAC H55/K55
- Natural gas with methane number > 80 and lower heating value of 28MJ/Nm3
Gaseous: Natural gas with methane number > 80 and lower heating value of 31.5 MJ/Nm3
Emissions
World bank emission certification (Stage 2)
Technische Anleitung (TA) Luft (only gas)
Post-emission treatment systems for lower emission requirements available
Expertise & Experience
Assistance for planning - delivery - commissioning - operation and service)
Expertise and experience for solutions to maximize benefits, e.g. combine heat and power systems (CHP)
World Wide Product Support
With nearly 200 Cat dealers we are at home around the globe
Factory-trained technicians, original parts and support are never out of reach
Long term service agreements offer back-to-back services from preventive maintenance, scheduled maintenance to full operation and maintenance of your asset
Standard Equipment:
Fuel System

Pre-pressure module
Circulation module
Separator module
Gas valve unit (GVU) (only dual fuel (DF) and gas)
Engine ventilation module (only dual fuel (DF) and gas)
Ignition fuel oil module (only dual fuel (DF))

Lubricating Oil System

Combined module: cooling water system and lube oil system
Piping interface module
Lube oil separator module

Cooling Water System

Piping interface module
Cooling water system with radiators
Combined module: see lube oil system

Starting System

Starting air compressor module
Starting air receiver module

Combustion Air System

Air filter - oil bath
Air filter - pulse
Air filter - pocket

Exhaust System

Selective catalytic reduction (SCR) system
Oxidation catalytic (Oxicat) converter system
Exhaust gas ventilation module (only dual fuel (DF) and gas)
Exhaust gas silencer

Control & Monitoring System

Motor control center module (MCC)
Local data panel (LDP) / generator control panel (GCP)
Local control panel (LCP)
Engine monitoring package
Gas leak detection per cylinder (only dual fuel (DF) and gas)

Mounting System

Elastic mounting - genset/engine